is a must have for any veterinarian.

allows my cat to remain calm.

makes trimming my dogs nails so easy!

gives me the courage to know I am protected.
Our gloves offer Superior dexterity and are made from the strongest of stretch materials.
"The ArmOR Hand Glove is comfortable, form-fitting, and durable." – Dr. Amanda Travis, Veterinarian
Safety is always a concern when handling rescue animals.
"Love the gloves! They saved me from a skunk bite." – Melinda Sanders, Wildlife Rehabilitator
Caring for animals is important and ArmOR Hand Glove makes it easy.
"I used the gloves for a mouth exam on a difficult cat - he was much more calm. I think part of it was that he only had me handling him. His owner was more calm seeing I had the gloves on. She wants a pair!" – Dr. Sally Foote, Veterinarian certified in low-stress animal handling
Using ArmOR Hand Gloves Shows You Care.
By using ArmOR Hand Gloves on their pet, you will increase workplace safety & efficiency, and decrease liability. Using ArmOR Hand Gloves on pets show owners that you care about their pet!
ER Visits are Costly.
Using The ArmOR Hand Protective Glove® will help reduce extra medial expenses and liability caused by bites or scratches.
RAVE REVIEWS
Professional animal caregivers, pet owners, wildlife rehabbers, and others absolutely love ArmOR Hand Gloves. See their reviews here!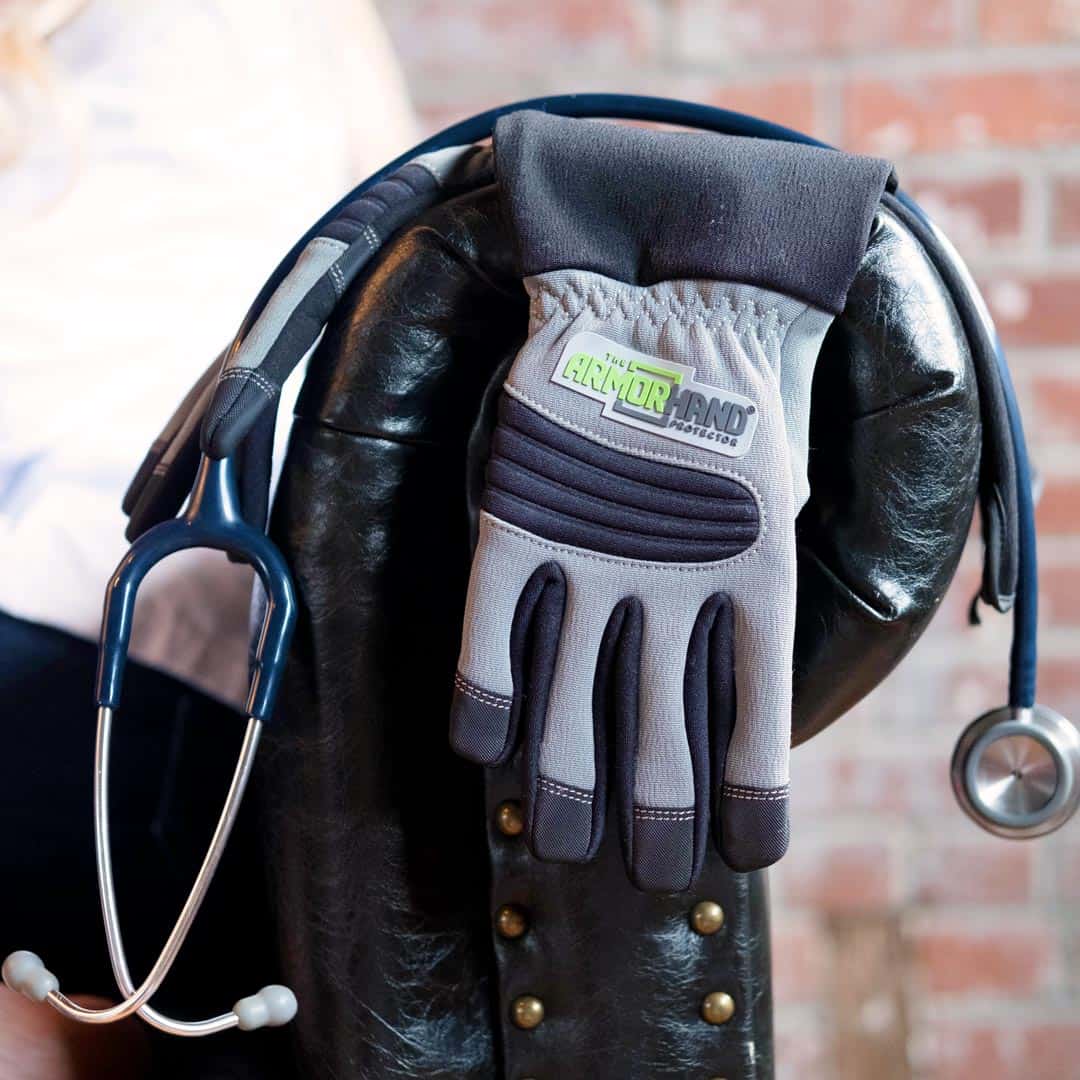 Have Questions or Need Support?
Be safe. Glove up.

|

More Feels. Less Force.™
The ArmOR Hand Protective Gloves® are bite resistant, not bite proof.
They can decrease the severity of injury, if injury occurs.