Free Resources to learn about Dr. Laura, our gloves and to downloadable posters for your office or workplace.
Dr. Laura Catena & ArmOR Hand Featured by Pet Age
Pet Age's Women of Influence Award, celebrates the individuals who set industry benchmarks for excellence...high-performance leaders who have made a notable impact on the field in which they work while also inspiring a new generation of women to make an impact on the pet care community and the pets we serve. These women have demonstrated exceptional courage, strength and leadership to bring positive change to the pet care community." - Pet Age Magazine
Let your Pet Owners Know that you Care. Download our Exam and Waiting Room Posters!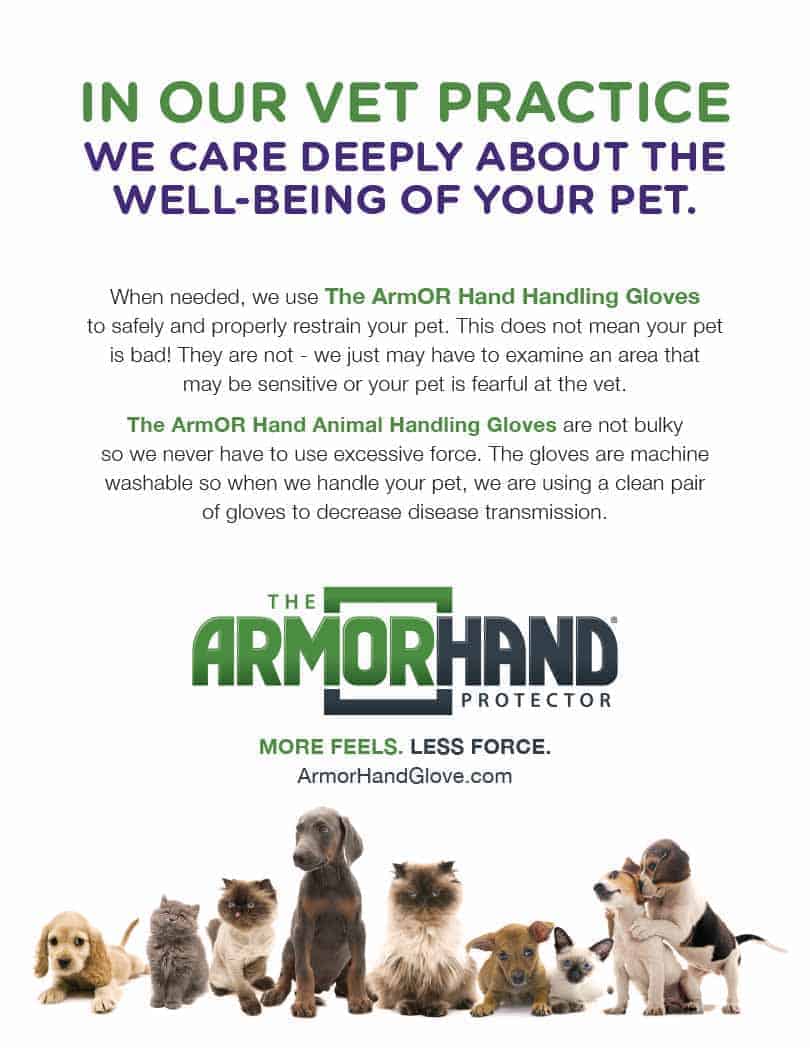 ArmOR Hand Gloves in Action
ArmOR Hand Glove Protection
ArmOR Hand Gloves in Action
How to Clean Your Pet's Ears
How to Brush Your Pet's Teeth
How to Trim Your Pet's Nails
In Action: Bald Eagle Rescue
In Action: Racoon Wrangling
Audio Interviews with Dr. Sally Foote
Where Behavior and Medicine Meet
Dr. Sophia Yin and Her Legacy
The Importance of Personal Protection for Veterinarians
Gloves Allowing Your Staff and Patients to Feel More Comfortable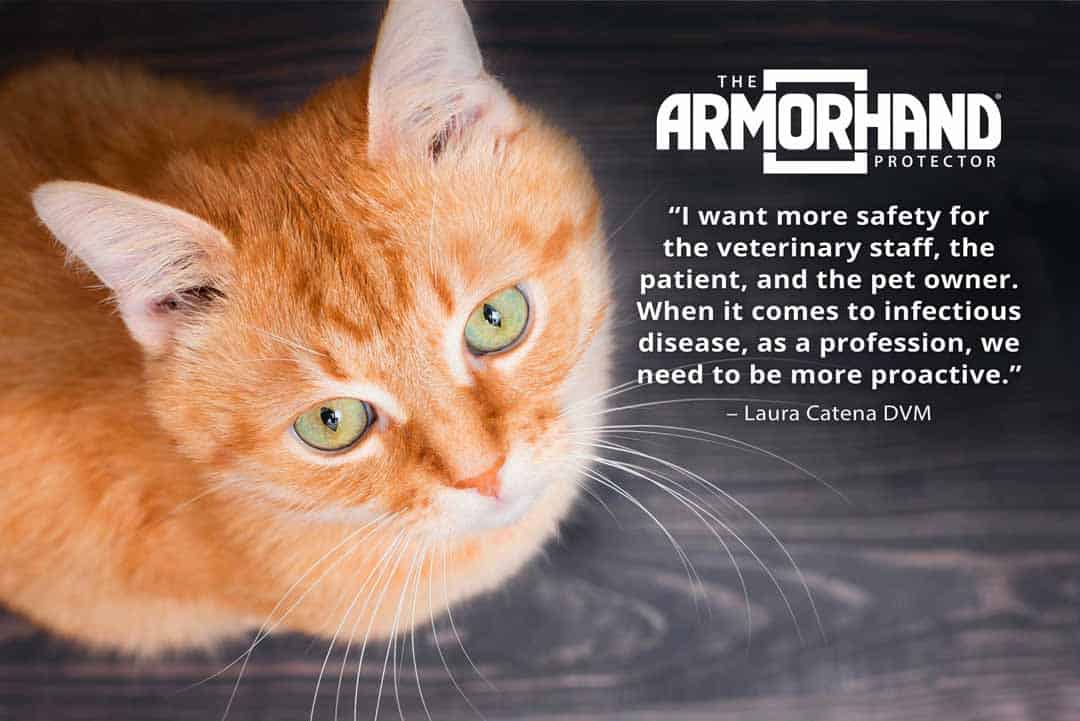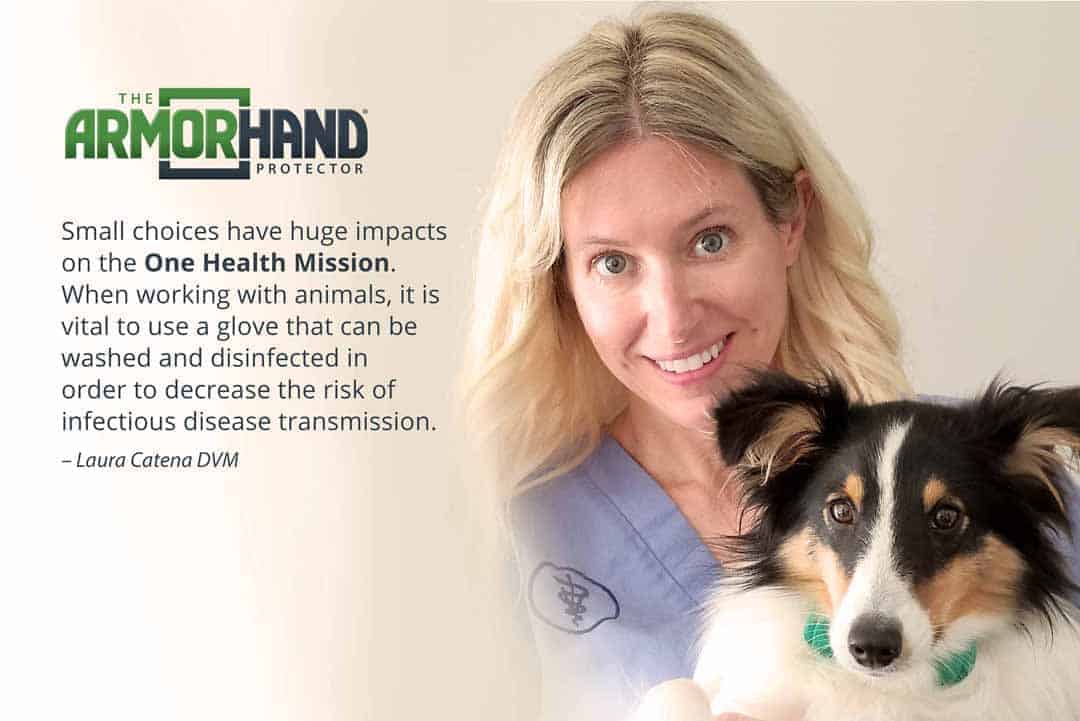 Have Questions or Need Support?
Be safe. Glove up.

|

More Feels. Less Force.™
The ArmOR Hand Protective Gloves® are bite resistant, not bite proof.
They can decrease the severity of injury, if injury occurs.