THE ONLY WAY TO PROTECT YOURSELF AND THE ANIMALS YOU LOVE!
Our gloves are made to work
The Original Full Finger Coverage gloves are shown to the right. The second style of glove is our Procedure-Palpation glove. The palpation glove is the exact same glove as the original but with the first 3 fingertips exposed for fine-motor control.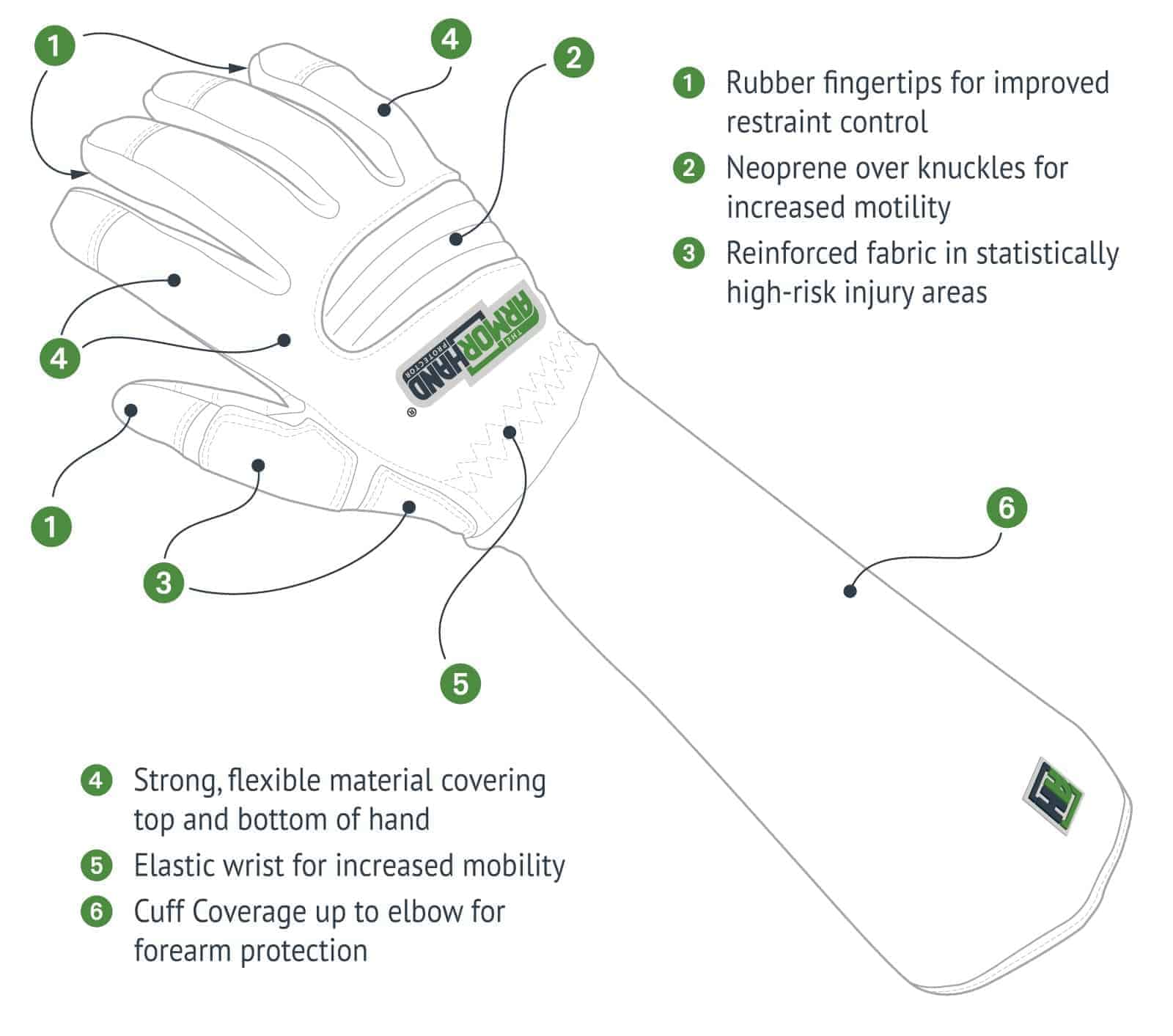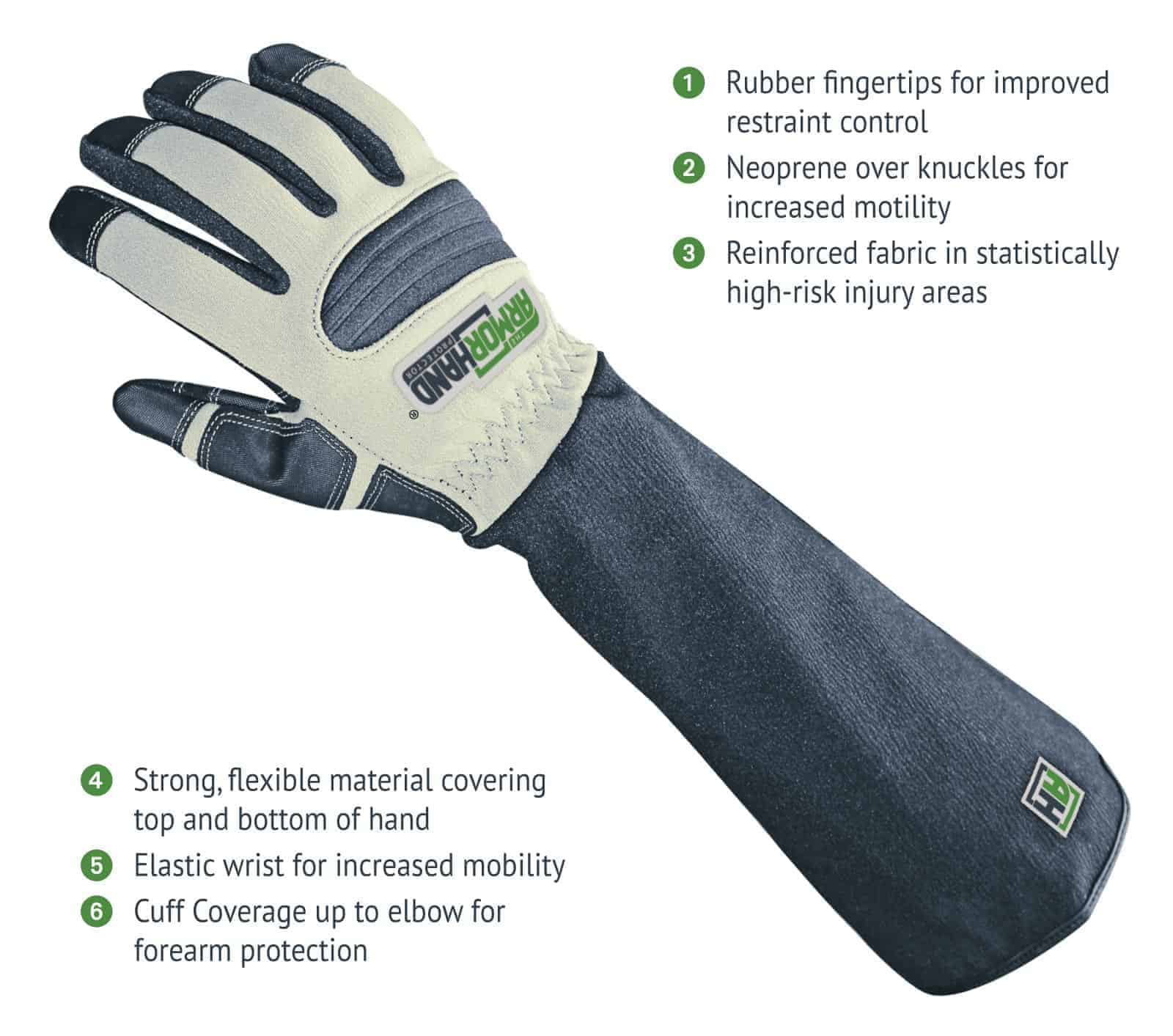 Low-stress animal handling using
The ArmOR Hand Protective Glove allows for superior dexterity and features a "less is more" design. "More Feels. Less Force." This allows for a low-stress approach to handle cats and is easily achieved by wearing these gloves. Animal handlers and pets deserve a product made for them.
Keeping You & Your Animal Safe
The ArmOR Hand Gloves are made of ALL synthetic materials including Stretch Cordura (strongest stretch material), Neoprene over knuckles increases flexibility, Double layer DuPont™ knit Kevlar® lines the entire hand
The gloves are NOT bulky: you can feel the pressure you are applying to restrain, you can achieve proper restraint (decreasing chance of being injured), stress is decreased for pet owner, pet, and staff - animals won't slip through your hands.
Additional Features:
Pregnant employees may feel more comfortable wearing the gloves even for routine exams, while being more cautious in the workplace.

The gloves can be wiped down and they are machine washable! Machine wash cold, mild detergent, line/hang dry. Easy!

The full-finger glove can be ordered in sizes: Small thru XXL.  The Procedure-Palpation Style glove can be ordered in Small thru XL. See size chart below to measure your hand.

Each glove has an easily visible size marker at the top of the cuff as well as a loop for hanging/easy storage.

The gloves are water-resistant.

Each pair of gloves are hand-cut and sewn for a perfect fit!

Have Questions or Need Support?